Press Releases
GDS Announces Pricing of Public Offering of ADSs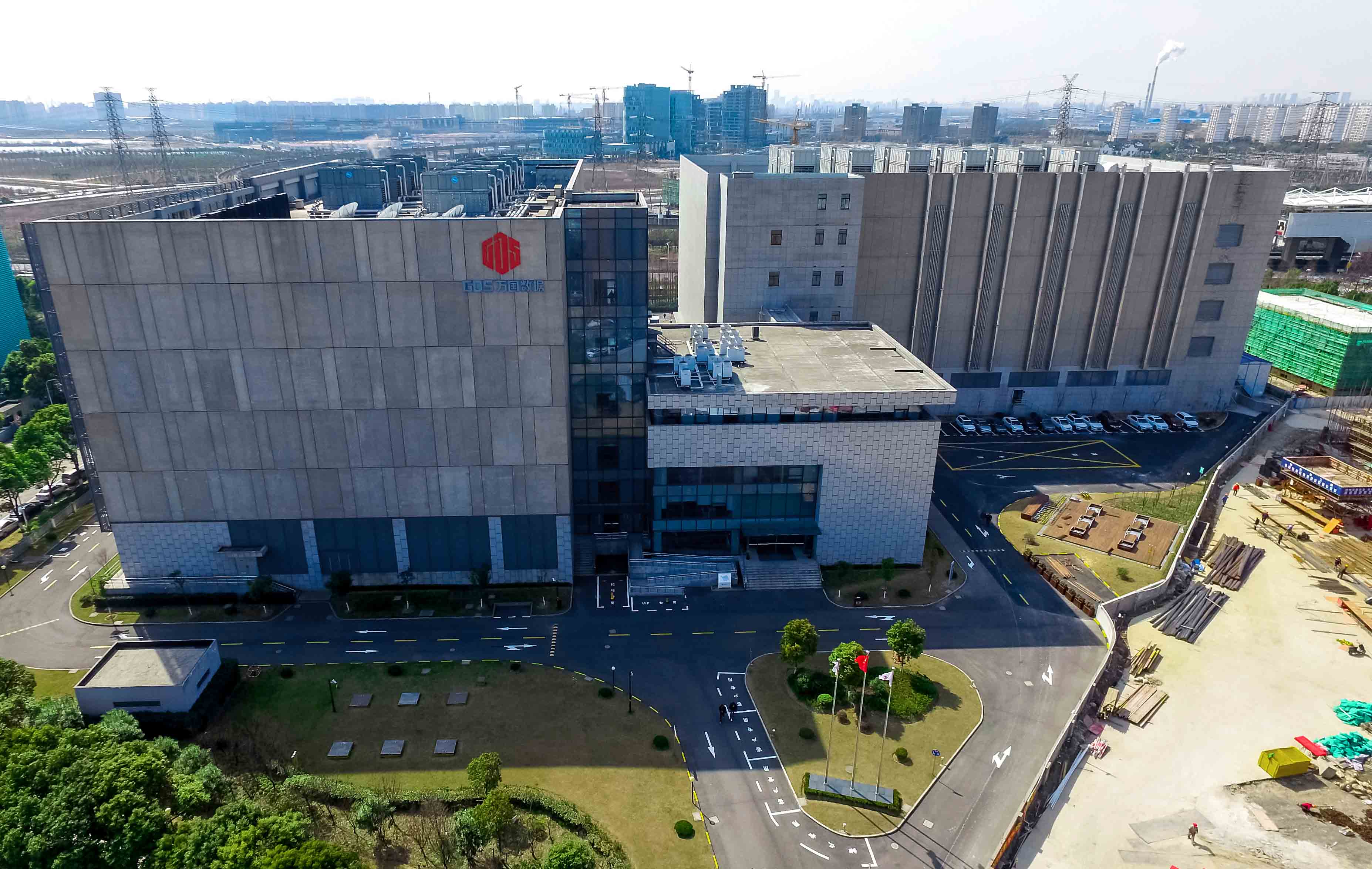 GDS Holdings Limited ("GDS" or the "Company") (NASDAQ:GDS) today announced the pricing of a public offering by it of 8.0 million American Depositary Shares ("ADSs"), each representing eight of its Class A ordinary shares, and by entities affiliated with SBCVC Holdings Limited ("SBCVC"), one of GDS's major shareholders, of 3.0 million ADSs, at a public offering price of US$26.00 per ADS. The underwriters have been granted a 30-day option to purchase up to an additional 225,000 ADSs from GDS and 1,425,000 ADSs from SBCVC at the same price, respectively.
The offering is expected to close on January 30, 2018, subject to customary closing conditions.
GDS expects to use the net proceeds from the offering in connection with the development and acquisition of new data centers and for other general corporate purposes. GDS will not receive any proceeds from the sale of the ADSs to be offered by the selling shareholders.
RBC Capital Markets, J.P. Morgan and Citigroup are acting as joint book-running managers for the offering, and Cowen, Guggenheim Securities, and Raymond James are acting as co-managers.
The securities described above are being offered by GDS and the selling shareholders pursuant to a shelf registration statement filed by GDS with the Securities and Exchange Commission (the "SEC") that automatically became effective as of January 23, 2018. This press release shall not constitute an offer to sell or the solicitation of an offer to buy these securities, nor shall there be any offer or sale of these securities in any state or other jurisdiction in which such offer, solicitation or sale would be unlawful prior to the registration or qualification under the securities laws of any such state or other jurisdiction.
The offering is being made only by means of an effective shelf registration statement, including a preliminary prospectus supplement and final prospectus, which was or will be filed with the SEC and available on the SEC's website located at http://www.sec.gov. Copies of the final prospectus relating to this offering, when available, may be obtained from: RBC Capital Markets, LLC, Attention: Equity Syndicate, 200 Vesey Street, 8th Floor, New York, NY 10281-8098, or by telephone at (877) 822-4089 or by email at equityprospectus@rbccm.com; J.P. Morgan Securities LLC, c/o Broadridge Financial Solutions, 1155 Long Island Avenue, Edgewood, NY 11717, or by telephone at 866-803-9204 or by email at prospectus-eq_fi@jpmchase.com; or Citigroup Global Markets Inc., c/o Broadridge Financial Solutions, 1155 Long Island Avenue, Edgewood, NY 11717, or by telephone at (800) 831-9146.
Safe Harbor
This news release contains forward-looking statements within the meaning of Section 21E of the Securities Exchange Act of 1934, as amended, and as defined in the U.S. Private Securities Litigation Reform Act of 1995. These forward-looking statements can be identified by terminology such as "will," "expects," "anticipates," "future," "intends," "plans," "believes," "estimates," "target," "going forward," "outlook" and similar statements.
Such statements are based upon management's current expectations and current market and operating conditions, and relate to events that involve known or unknown risks, uncertainties and other factors, all of which are difficult to predict and many of which are beyond the Company's control, which may cause the Company's actual results, performance or achievements to differ materially from those in the forward-looking statements.
Further information regarding these and other risks, uncertainties or factors is included in the Company's filings with the SEC. The Company does not undertake any obligation to update any forward-looking statement as a result of new information, future events or otherwise, except as required under law.