Press Releases
Data Center Warriors Protect Your Operations Around the Clock
Recently there have been many extraordinary actions by ordinary people in the battle against COVID-19 epidemic. They have made a profound impression on us.
In GDS, an impressive group of fearless warriors are also safeguarding our customers' operations and protecting livelihoods throughout society by staying put and providing 24x7 non-stop online and offline services.
From the outbreak of the epidemic to March 3, 2020, GDS data centers had helped customers with:6,400+ servers moved onto/off racks, 300+ generic cabling, 260+ delivery vehicles entering sites, 7,300+ items of equipment, 2,500+ requests to enter sites and 2,200+ requests to maintain IT equipment and cabling.
Behind all these numbers are our colleagues on routine site inspections, customer service managers communicating with customers, engineers keeping communications open, operations and maintenance personnel living and working on site under complete lockdown, and all other ordinary GDS employees. Their experiences, though perhaps not grand in themselves, still provide a stream of worthwhile human-interest stories.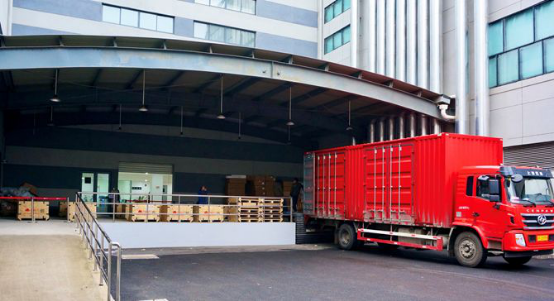 01 Prepared for Rapid Response

—We are Ready
January 23, 2020 was the last working day before the Chinese New Year break. Wearing masks because of the threat of the epidemic, people were all eagerly awaiting the arrival of the holiday. Then our GDS Southwest China team received an urgent service request from a customer, a large hospital in Sichuan Province dedicated to the treatment of the new coronavirus-related pneumonia (COVID-19), to support their efforts in the battle against the virus.
All that remained of the staff on the night before Chinese New Year's Eve at the GDS Chengdu data center was one on-duty team and some on-site personnel. Night had long fallen when the request came in, but the epidemic prevention and control brooked no delay. GDS immediately began its own battle against the epidemic with support to front-line prevention and control efforts – all teams were quickly called to the Chengdu data center, operators were immediately notified to open the front-end emergency service channel, and on-site support personnel were reinforced in order to be fully prepared for the emergency response required by the customer's operations.
With time ticking away, preparatory work was also progressing methodically in support of the emergency service request. The night was getting darker, but in the duty room, command center and IT room of the Chengdu data center, the lights were all on and telephones were ringing. All on-site personnel were pulling together in a race against the clock, oblivious to the fact that it was almost Chinese New Year. By working all night with all-round support, the team successfully accomplished the hospital emergency response task, making their contribution to China's epidemic prevention and control efforts by reducing the risk of downtime for the COVID-19 prevention and control initiatives of Chengdu municipality and Sichuan Province.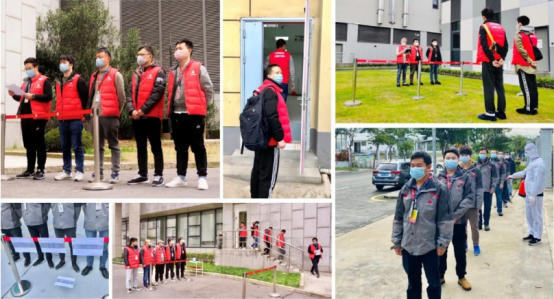 02 Sacrifice the Small Self for Customer-First
—When familial affection and love come face-to-face with the epidemic
January 28, 2020 (fourth day of the lunar year) was to be a big day for Ms. Z, a GDS South China employee, and her fiancé. It was the date they had set for their wedding ceremony. But with the rapid progress of the epidemic, the couple decided to cancel their plans, leaving Ms. Z disappointed and sad—all of their exertions and efforts through more than six months of preparation had come to nothing.
At dinner time Ms. Z received a WeChat message from a customer, notifying her that a private direct line had a speed issue that required urgent resolution. Casting off her dejection and leaving behind her dinner, Ms. Z quickly pulled herself together, moving seamlessly into work mode to communicate with the customer and address the issue. Replying to emails, contacting engineers, arranging new tests, troubleshooting via conference call, issuing reports…rounds of coordination and communication confirmed there was no issue at our end. Ms. Z then worked with her colleagues to help the customer inspect their equipment, eventually achieving the successful resolution of the issue.
When the work was done, dinner time was long gone, and Ms. Z's mother was still waiting for her daughter at the table. "Your dinner is still there waiting for you. I'll reheat it. You are always too busy to eat properly. It must be very tiring." Watching her mother busy reheating the food, Ms. Z felt a surge of mixed feelings and the warmth of family love. The work was indeed hard, but worthwhile.
This was an unforgettable Spring Festival, especially so for Ms. Z. The epidemic will eventually end, and after it has passed there will once more be time for the most important event of her.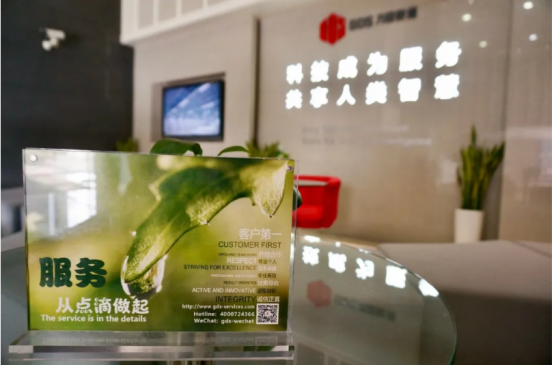 This spring's epidemic is just an interlude, but stories of those warriors who have taken a resolute stand are occurring on a daily basis: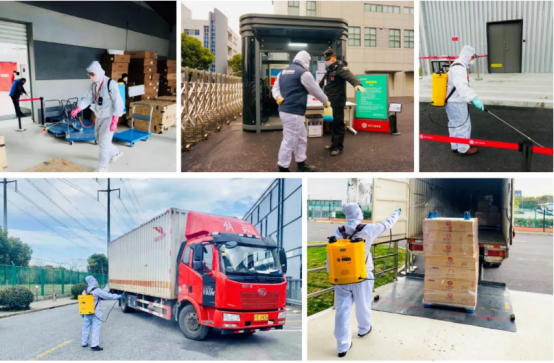 Whether the demands of driving for nearly 50 hours over 2000 km across 5 provinces from the South to the North to a customer's project; or the courage in setting aside familiar maintenance tools in favor of personal protective equipment and a disinfection container while conducting special duties and missions during this unprecedented period; or 30 days of worry about a family left behind when they entered a data center completely sealed off from the outside world; or the commitment to their duty by giving up their family reunion during the Spring Festival and Lantern Festival; or the warmth of sharing joys and sorrows with customer's onsite personnel; or the comfort brought by the caring eyes of visiting colleagues…These simple stories are ordinary in themselves, but they are part of the daily life of staff in the data center:confronting the difficulties and becoming stronger in the face of a powerful adversary.
We appreciate the mutual trust and respect we receive from our customers/partners and extend.
Sharing the same roots, together we look forward to the arrival of the spring!