Press Releases
GDS: Comprehensively Supports New Infrastructure Construction through IT Infrastructure Service
Reprinted from Global Times Online. Copyright is owned by its original author.
The Ministry of Industry and Information Technology of the People's Republic of China has recently announced the 9th Group of National New Industrialized Industry Demonstration Bases, including "Data Center - Shanghai Wai Gao Qiao Free Trade Zone". According to our sources, as a major data exchange hub in China, this is actively supporting industry upgrading through IT infrastructure services.
Wai Gao Qiao Free Trade Zone is one of the first free trade zones, with the largest economic aggregate in China. The data center campus provides services to approximately 100 large internet companies, financial institutions and telecommunication enterprises both inside and outside China. One feature of particular note is that GDS Wai Gao Qiao Data Center Campus, as the representative of Shanghai, participated in the Demonstration Base selection at the recommendation of Shanghai Communications Administration Bureau, and successfully made the list.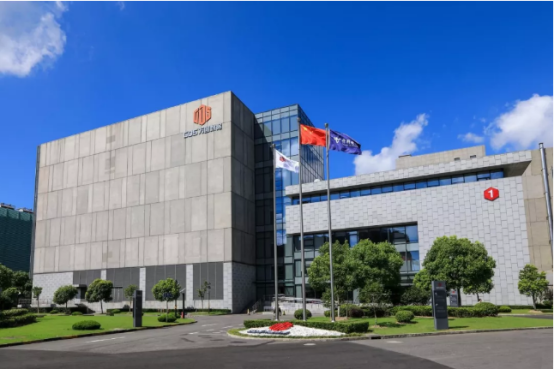 It was disclosed that in collaboration with Wai Gao Qiao Free Trade Zone, GDS has created a Wai Gao Qiao data center industry cluster with a total IT area of over 61,000 square meters, by building and operating 10 high-performance data centers in the Zone. With a cloud service based on multiple mainstream public cloud service providers, GDS can respond to the IT infrastructure service demands of government, finance, pharmaceuticals, high-end manufacturing and international trade sectors, among others. By leveraging such technologies as SD-WAN, it can enable multi-cloud interconnection to help over 600 customers achieve single point access and multi-location & multi-cloud connection.
Photo: Wai Gao Qiao Data Center Campus
"GDS is committed to providing enterprises with IT infrastructure services," says William Huang, Chairman and CEO of GDS, "We constantly identify new technology trends from evolving IT architecture and technology to actively explore and experiment with modular design, environmental protection, energy conservation, security, reliability, cost-reduction, efficiency-improvement and other areas of the data center. Going forward, we will continue to provide customers with more diverse value-added services around the IT infrastructure theme to protect their businesses, serving as the basis of supporting the national economy as well as the people's livelihood."
Currently, the construction of new infrastructure, represented by 5G network, artificial intelligence, data center and industrial internet, is attracting broad attention. As the key supporting force, data centers are becoming ever more important in the eyes of the local governments, and are considered to be a major area of focus for the industry.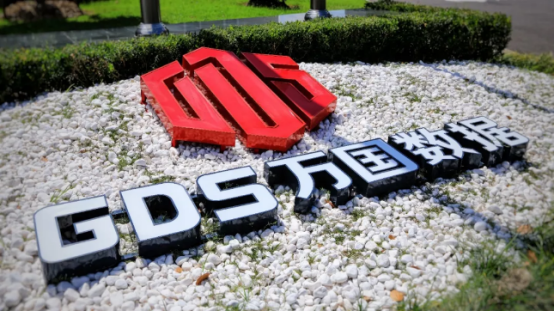 As one of the first residents of Wai Gao Qiao Free Trade Zone, GDS is supporting Shanghai's efforts to focus on high-tech and develop leading-edge technologies and innovative business by providing high-quality and diverse IT infrastructure and associated services. Meanwhile, GDS's data center network, centered on Shanghai with Kunshan playing a backup role, covers the core strategic East China economic area. It aims to build itself into a digital economy carrier for the Yangtze Delta region, achieve in-depth convergence of big data industry with other key industries, and effectively support the innovative development of the whole area.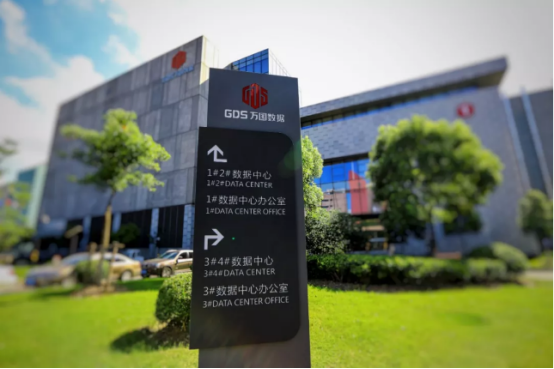 In addition, as a high-performance data center operator and service provider, GDS has been building and operating data centers in all core economic hubs throughout China. As of the end of 2019, GDS boasted a total of nearly 50 data centers with a total IT area of over 198,000 square meters and high-power capacity. This enables it to meet the increasing data center demand of all types of customers, support new infrastructure construction, and make its contribution to the steady growth of the Chinese economy.
"All the national strategies, including new infrastructure construction, block chain, and information security, have placed new demands on the capacity, security, reliability, cloud-network connectivity, energy efficiency, environmental friendliness and other aspects of data centers," says Jamie Khoo, COO at GDS. "This is forcing the data center industry to face the challenge of comprehensive upgrading and optimization. In its data center full life-cycle management, GDS has upgraded all of its data centers to cloud-network convergence-based cloud computing infrastructure service centers. It has also brought in artificial intelligence technology to improve the security of data center management and reduce energy consumption, while leveraging clean energy and energy-efficient operation and maintenance technologies. This allows us to constantly improve energy-conservation performance with a view to raising the bar for the industry and fulfilling our social responsibility."