Press Releases
With RMB 6 Bn Line of Credit from ICBC, GDS Focuses on Integrated Yangtze Delta Development
On June 18, GDS entered into a strategic cooperation agreement with the Shanghai and Suzhou branches of Industrial and Commercial Bank of China (ICBC) for a RMB 6 billion line of credit. The two parties will engage in comprehensive cooperation in a number of areas including financial institutions, investment banking, and international business, injecting new momentum into GDS's active participation in driving New Infrastructure Construction and the integrated development of the Yangtze Delta.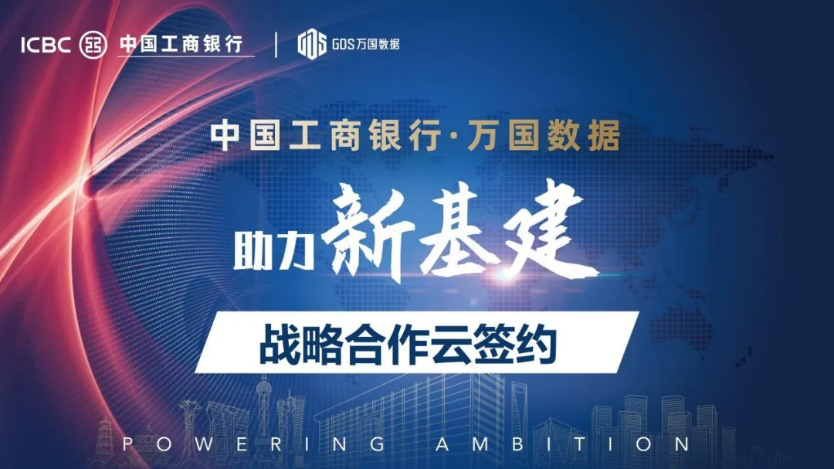 Since 2017, ICBC Shanghai and Suzhou branches have already provided loans to GDS on a number of projects in the Yangtze Delta region. The new line of credit aims to ensure the implementation of new projects as early as possible.
William Huang, Chairman and CEO of GDS, commented: "The strategic cooperation with ICBC, one of the largest state-owned commercial banks, is first comprehensive strategic cooperation between GDS and a leading state-owned commercial bank. It demonstrates that the mainstream financial institutions in China fully recognize the overall strength of GDS strategies and are very bullish on the prospects of the data center industry in the context of New Infrastructure Construction. This is the second time that GDS has received strong support from a major state-owned commercial bank after 2019, when the company acquired a total of over RMB 10 billion in lines of credit from China CITIC Bank Suzhou Branch and Shanghai Rural Commercial Bank Head Office. That injection provided GDS with sufficient funds to support its focused development of tier 1 cities and surrounding areas and accelerate the implementation of its strategies in the China market."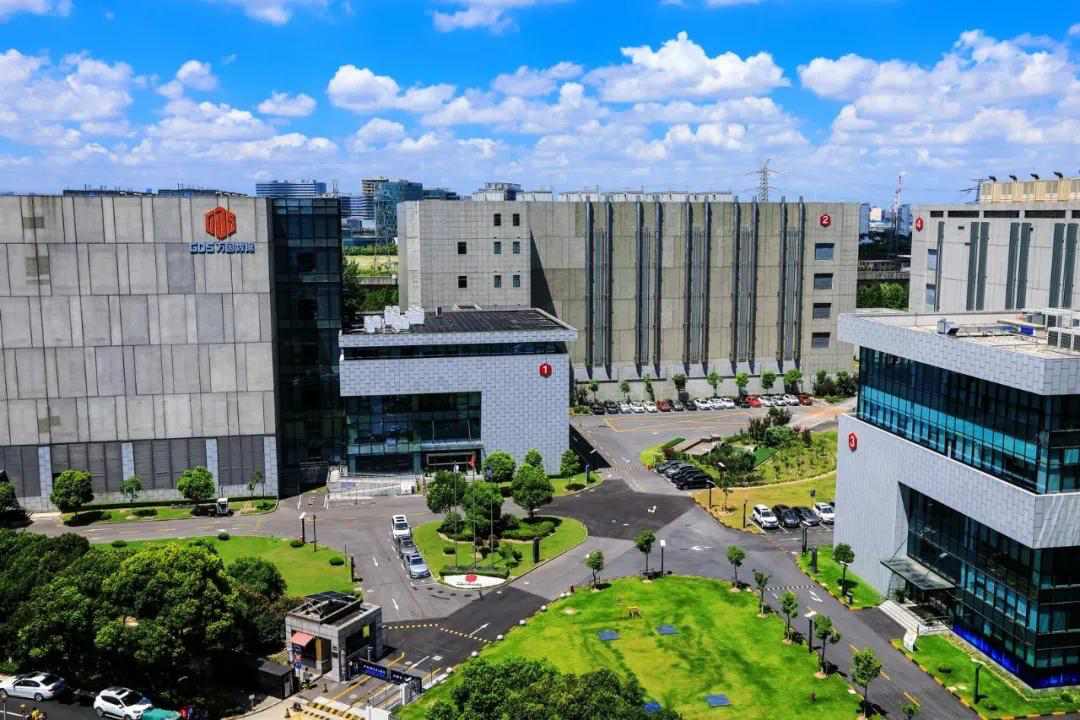 With the rapid integrated economic development of the Yangtze Delta region, New Infrastructure Construction has become a key component of the region's development strategy, and the data center industry has now been presented with a new opportunity. Having targeted the Yangtze Delta region for over 10 years, GDS has planned and built a data center network centered on Shanghai with Kunshan as a backup. It will serve the core East China strategic economic region, creating a solid digital foundation for innovation-based regional growth. The strategic cooperation with ICBC will provide a broad-range of multi-tiered, innovative financial support, enabling GDS to consolidate its presence in the Yangtze Delta region and comprehensively cover the core economic hubs of China. The company can satisfy the core cities' demand for data centers while driving improvements in the technology and innovation sector and better serving the digital economy.
As a large state-owned commercial bank, ICBC leverages its strengths in integrated financial operations to work with leading players in emerging sectors. The partnership with GDS in data centers is aligned with China's New Infrastructure Construction strategy—by financially supporting the Yangtze Delta integration it can fulfill its mission of serving the region's economic and social development. ICBC will continue to provide GDS with high-quality and highly-efficient integrated financial services to comprehensively support the company's operation and development strategy. Their cooperation will enhance the capabilities of the Yangtze Delta cities and help the region build itself into a robust growth pole and an exemplary region of high-quality development. As the leading region in modernization and the first integrated regional development region, it will demonstrate the highest level of reform and opening-up in the new era.
Safe Harbor Statement
This announcement contains forward-looking statements. These statements are made under the "safe harbor" provisions of the U.S. Private Securities Litigation Reform Act of 1995. These forward-looking statements can be identified by terminology such as "aim," "anticipate," "believe," "continue," "estimate," "expect," "future," "guidance," "intend," "is/are likely to," "may," "ongoing," "plan," "potential," "target," "will," and similar statements.
Among other things, statements that are not historical facts, including statements about GDS Holdings' beliefs and expectations regarding the growth of its businesses and its revenue for the full fiscal year, the business outlook and quotations from management in this announcement, and GDS Holdings' strategic and operational plans, are or contain forward looking statements. GDS Holdings may also make written or oral forward-looking statements in its periodic reports to the U.S. Securities and Exchange Commission (the "SEC") on Forms 20-F and 6-K, in its annual report to shareholders, in press releases and other written materials, and in oral statements made by its officers, directors or employees to third parties. Forward-looking statements involve inherent risks and uncertainties.
A number of factors could cause GDS Holdings' actual results or financial performance to differ materially from those contained in any forward-looking statement, including but not limited to the following: GDS Holdings' goals and strategies; GDS Holdings' future business development, financial condition and results of operations; the expected growth of the market for high performance data centers, data center solutions and related services in China; GDS Holdings' expectations regarding demand for and market acceptance of its high-performance data centers, data center solutions and related services; GDS Holdings' expectations regarding building, strengthening and maintaining its relationships with new and existing customers; the continued adoption of cloud computing and cloud service providers in China; risks and uncertainties associated with increased investments in GDS Holdings' business and new data center initiatives; risks and uncertainties associated with strategic acquisitions and investments; GDS Holdings' ability to maintain or grow its revenue or business; fluctuations in GDS Holdings' operating results; changes in laws, regulations and the regulatory environment that affect GDS Holdings' business operations; competition in GDS Holdings' industry in China; security breaches; power outages; fluctuations in general economic and business conditions in China; globally, the impact of COVID-19 outbreak; and assumptions underlying or related to any of the foregoing.
Further information regarding these and other risks, uncertainties or factors is included in the GDS Holdings' filings with the SEC, including its annual report on form 20-F. All information provided in this press release is as of the date of this press release and is based on assumptions that GDS Holdings believes to be reasonable as of such date. GDS Holdings does not undertake any obligation to update any forward-looking statement, except as required under applicable law.