Press Releases
Cooperation Extended Again! GDS Received RMB 10 Bn Credit Line from China CITIC Bank
GDS recently announced that it has received a RMB 10 billion strategic customer line of credit from China CITIC Bank head office, which will comprehensively support GDS in consolidating its presence in major economic regions of China and accelerating its investment in construction of data center projects based on a diversified business model.
Since August 2019, when China CITIC Bank Suzhou Branch and CITIC Financial Leasing jointly provided GDS with a RMB 5 billion line of credit, China CITIC Bank and GDS have engaged in comprehensive cross-region cooperation, with the launch of a series of projects: GDS Beijing, Chengdu and Langfang refinancing projects supported by China CITIC Bank, a GDS Hong Kong project supported by China CITIC Bank International, and a GDS Langfang new data center project supported by CITIC Financial Leasing. These will positively drive the deployment of GDS strategies that cover all of the major Chinese city clusters.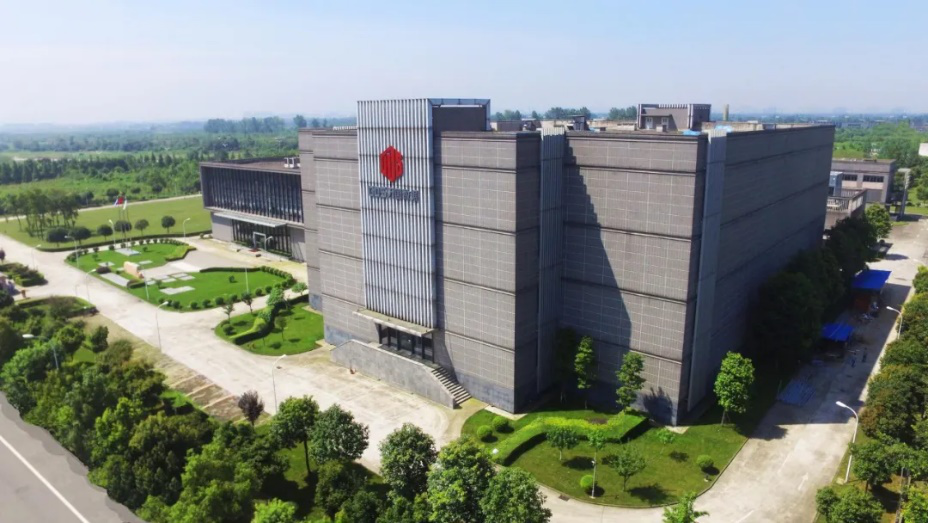 Riding on the wave of New Infrastructure Construction this year, the data center industry is developing at an accelerated pace. Following their successful cooperation in the past, China CITIC Bank and GDS have joined forces again in support of China's development strategy. They will establish a strategic partnership credit line model, to engage in deeper and broader cooperation on multiple levels including headquarters and subsidiaries. China CITIC Bank will provide GDS with customized, integrated financial services, locking in a substantial line of credit while simplifying the funding approval process, strengthening project funding supply, empowering the improvement of management, service and operational capabilities. This will allow the company to lead the high-quality growth of the data center industry and build a solid digital foundation for New Infrastructure Construction.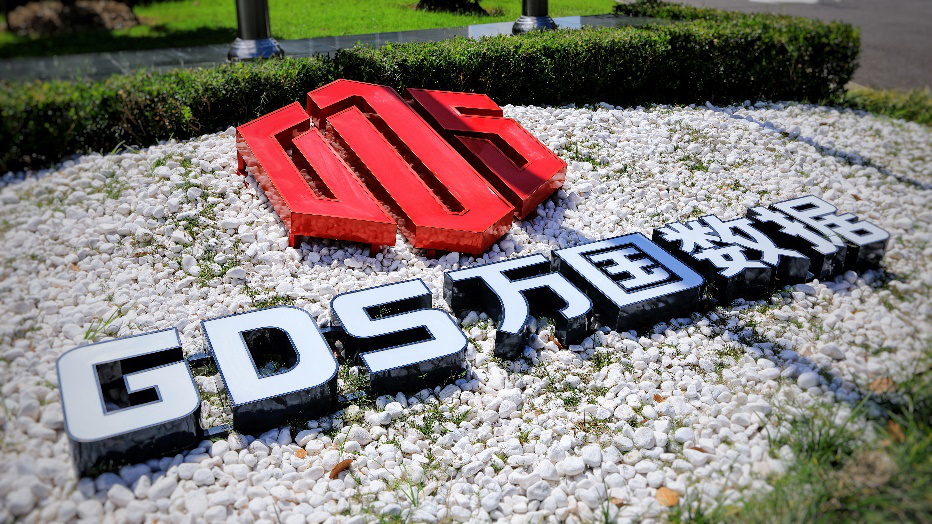 "We are excited that we can extend our strategic cooperation with China CITIC Bank, a financial group with impressive overall strength and brand competitiveness," says William Huang, Chairman and CEO of GDS, "This is the first time that GDS has become a strategic customer of a national commercial bank at head office level, giving us more incentive to develop and innovate diversified financing channels, and demonstrating that China CITIC Bank fully recognizes GDS's track record and growth potential. This is also the second line of credit that GDS has received from medium-to-large banks following the RMB 6 Bn credit line that it has recently acquired from Industrial and Commercial Bank of China. Taking advantage of this cooperation as a new starting point, we will continue to fulfil our mission of 'providing enterprises with IT infrastructure services'. We intend to gain insight into new technology trends from evolving IT architecture and technologies, by leveraging our professional, solid, secure and reliable data center services to meet diversified customer needs. This will allow us to make our contribution to the efficient operation of all industries and the development of the digital economy."
China CITIC Bank was one of the first national joint-stock commercial banks in China. It leverages the unique competitive strength of simultaneous finance and enterprise involvement of CITIC Group to support the central government's strategies in New Infrastructure Construction and strategic emerging industries. By opening up a new bank + enterprise cooperation chapter through the strategic cooperation with GDS, it can effectively meet the funding needs of the data center industry.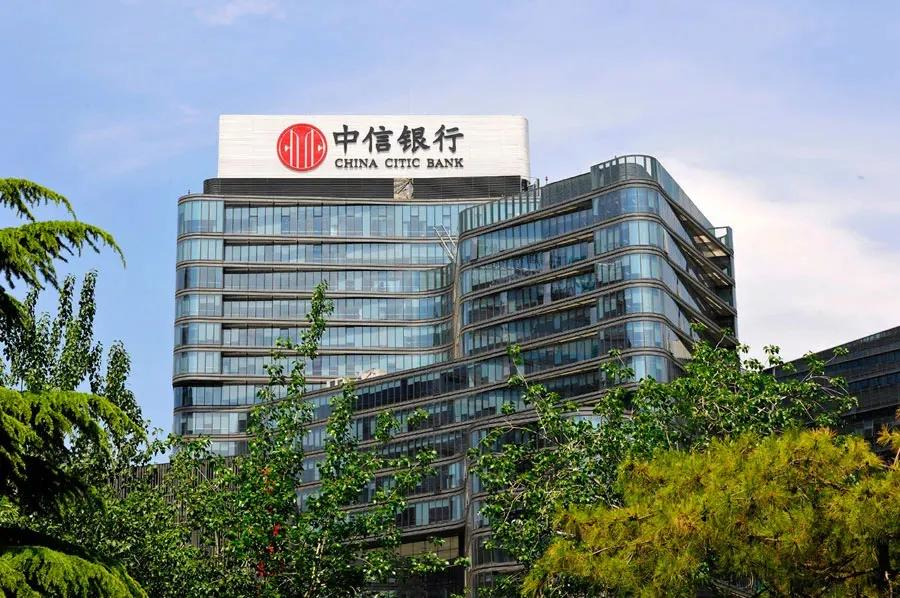 About China CITIC Bank
Founded in 1987, China CITIC Bank was one of the earliest emerging commercial banks established during the reform and opening-up period of China, and the first commercial bank to participate in domestic and foreign financial market financing. Renowned at home and abroad for its impressive number of firsts in China's modern financial history, China CITIC Bank has made positive contribution to the nation's economic development. In April 2007, the bank simultaneously listed its A and H shares on the Shanghai Stock Exchange and the Stock Exchange of Hong Kong Limited. With a vision of building itself into a leading integrated financial service organization that is responsible, friendly, unique and respectable, China CITIC Bank makes full use of the unique competitive advantage of simultaneous finance and enterprise involvement of CITIC Group. As of the end of 2019, the bank boasts 1,401 outlets in 151 Chinese cities and 6 affiliates at home and abroad. After more than 30 years, the bank has become a financial group with over RMB 6 trillion assets, a workforce of close to 60,000, and impressive overall strength and brand competitiveness. In 2019, the British magazine The Banker ranked the bank 19th in its "Top 500 Global Bank Brands", and 26th in its "Top 1,000 World Banks" in terms of tier 1 capital.
Safe Harbor Statement
This announcement contains forward-looking statements. These statements are made under the "safe harbor" provisions of the U.S. Private Securities Litigation Reform Act of 1995. These forward-looking statements can be identified by terminology such as "aim," "anticipate," "believe," "continue," "estimate," "expect," "future," "guidance," "intend," "is/are likely to," "may," "ongoing," "plan," "potential," "target," "will," and similar statements.
Among other things, statements that are not historical facts, including statements about GDS Holdings' beliefs and expectations regarding the growth of its businesses and its revenue for the full fiscal year, the business outlook and quotations from management in this announcement, and GDS Holdings' strategic and operational plans, are or contain forward looking statements. GDS Holdings may also make written or oral forward-looking statements in its periodic reports to the U.S. Securities and Exchange Commission (the "SEC") on Forms 20-F and 6-K, in its annual report to shareholders, in press releases and other written materials, and in oral statements made by its officers, directors or employees to third parties. Forward-looking statements involve inherent risks and uncertainties.
A number of factors could cause GDS Holdings' actual results or financial performance to differ materially from those contained in any forward-looking statement, including but not limited to the following: GDS Holdings' goals and strategies; GDS Holdings' future business development, financial condition and results of operations; the expected growth of the market for high performance data centers, data center solutions and related services in China; GDS Holdings' expectations regarding demand for and market acceptance of its high-performance data centers, data center solutions and related services; GDS Holdings' expectations regarding building, strengthening and maintaining its relationships with new and existing customers; the continued adoption of cloud computing and cloud service providers in China; risks and uncertainties associated with increased investments in GDS Holdings' business and new data center initiatives; risks and uncertainties associated with strategic acquisitions and investments; GDS Holdings' ability to maintain or grow its revenue or business; fluctuations in GDS Holdings' operating results; changes in laws, regulations and the regulatory environment that affect GDS Holdings' business operations; competition in GDS Holdings' industry in China; security breaches; power outages; fluctuations in general economic and business conditions in China; globally, the impact of COVID-19 outbreak; and assumptions underlying or related to any of the foregoing.
Further information regarding these and other risks, uncertainties or factors is included in the GDS Holdings' filings with the SEC, including its annual report on form 20-F. All information provided in this press release is as of the date of this press release and is based on assumptions that GDS Holdings believes to be reasonable as of such date. GDS Holdings does not undertake any obligation to update any forward-looking statement, except as required under applicable law.