Press Releases
Software-defined Data Center: GDS Redefines Data Center Lifecycle Efficiency and TCO for a Better Future of the Industry
The 8th China Data Center Code Summit organized by China Data Center Committee (CDCC) recently took place in Beijing. GDS was invited to this conference.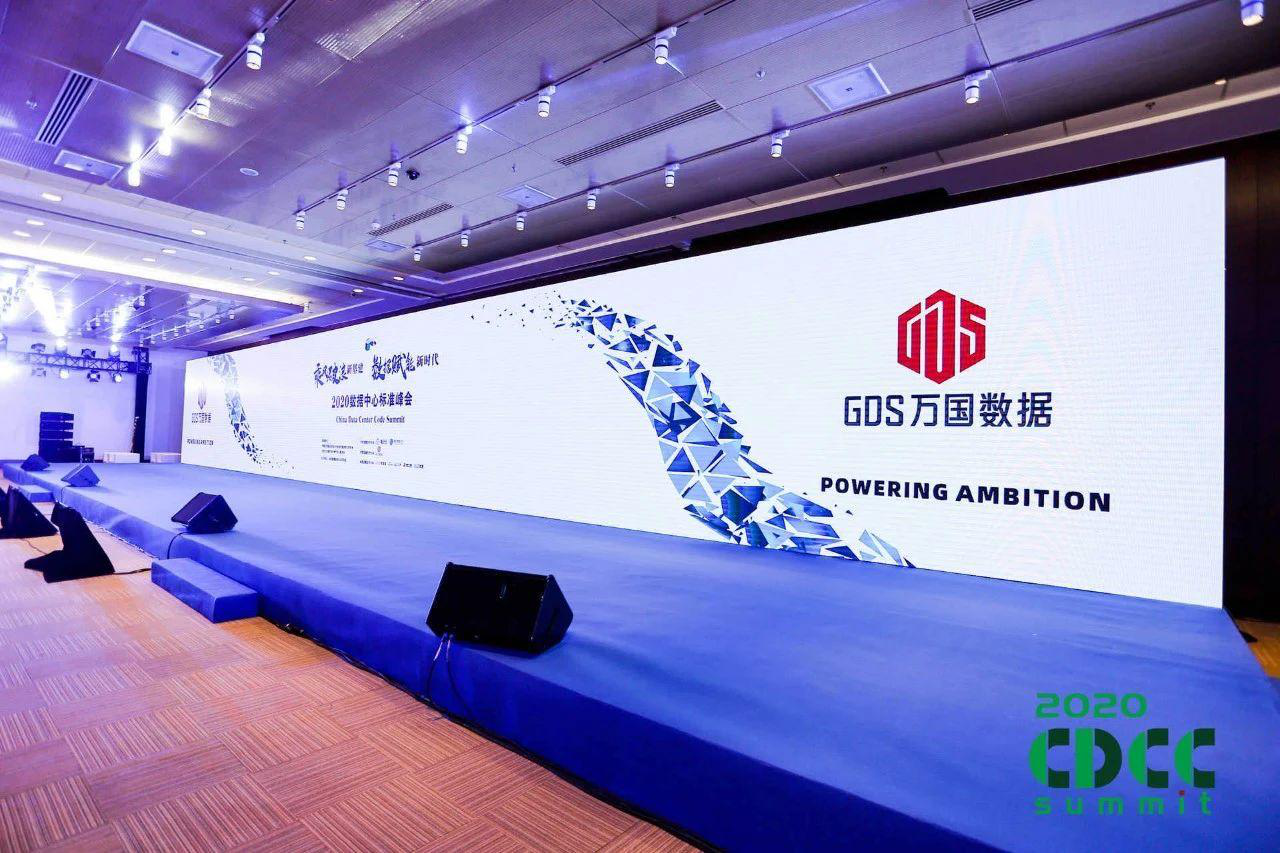 During the conference, GDS shared with the industry its "Software-defined Data Center" concept for the first time based on its experience of building and operating 60+ data centers and serving 690+ major customers. GDS is China's first carrier-neutral data center company to create this concept and put it into practice. Xie Yunzhao, Assistant Vice President of Data Center Design and Operation at GDS, delivered a keynote speech entitled "Practice and Sharing: The Use of 'Software-defined Data Center' in Operating Lifecycle ".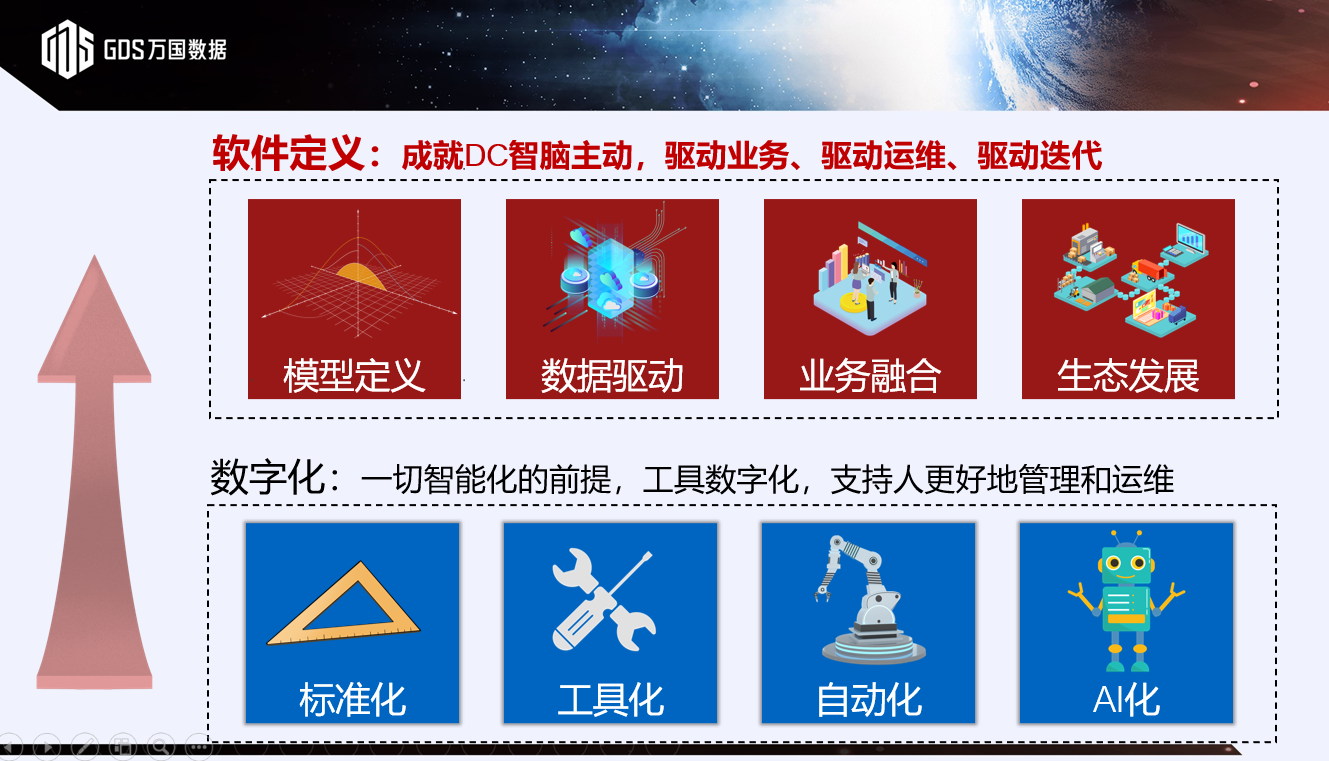 In his speech, Xie said: "In the data center industry, going digital has become the prerequisite for going intelligent, and launching a system requires the support of digital tools to form standard processes and platforms, to carry upward and connect downward, and to eventually demonstrate its 'last mile' value. The GDS 'Software-defined Data Center' concept is built on digitization. It's also built on our absolute leading edge in the industry and best practices, established over the last 20 years, in terms of the number and scale of our data centers, the number and types of our customers, and our experience in providing nationwide operation services."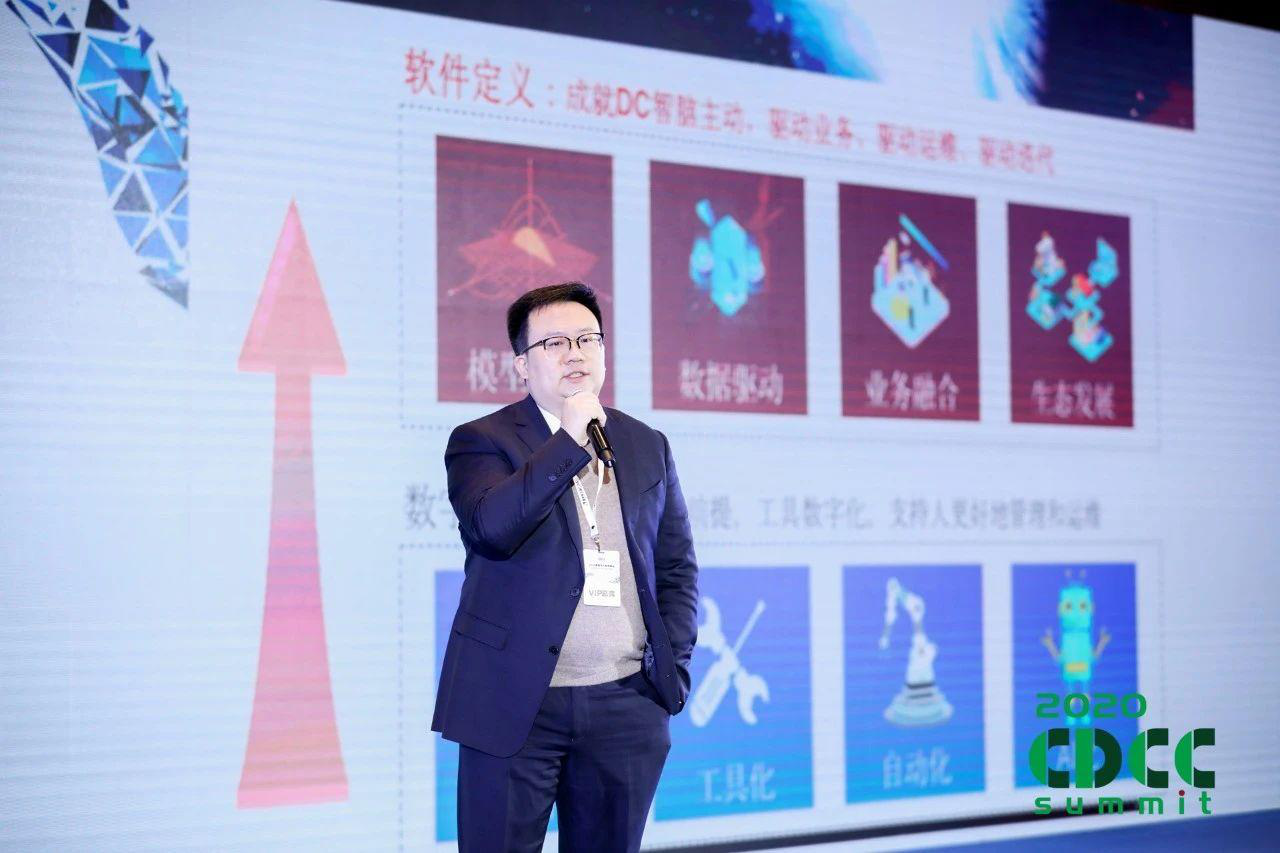 Xie Yunzhao, Assistant Vice President of Data Center Design and Operation at GDS
As of Q3 2020, GDS had deployed more than 60 major data centers in seven key economic regions around the country, providing high quality services for over 690 customers in various sectors. This is how the 12 million-plus GDS monitoring sites within data centers around the country can collect a total of over 90 billion data items each month, which will be filtered and screened to have more than 27 billion data items saved. GDS will also use the data to perform calculations following big data rules to produce real-time instructions and business alerts. Some of the data will be directly used for artificial intelligence (AI) supervision and learning, and some will be used for automatic control and fault prediction.
Under the context that the number of data centers, the number of customers, and the volume of data have reached an impressive scale and are still growing, GDS has used "Software-defined Data Center" concept, which has become a key support for efficient operation of the data center platforms across GDS, to make sure that the company can provide the same delivery quality and management model in different regions and for different customer standards, and also can quickly respond to the changing needs of customers.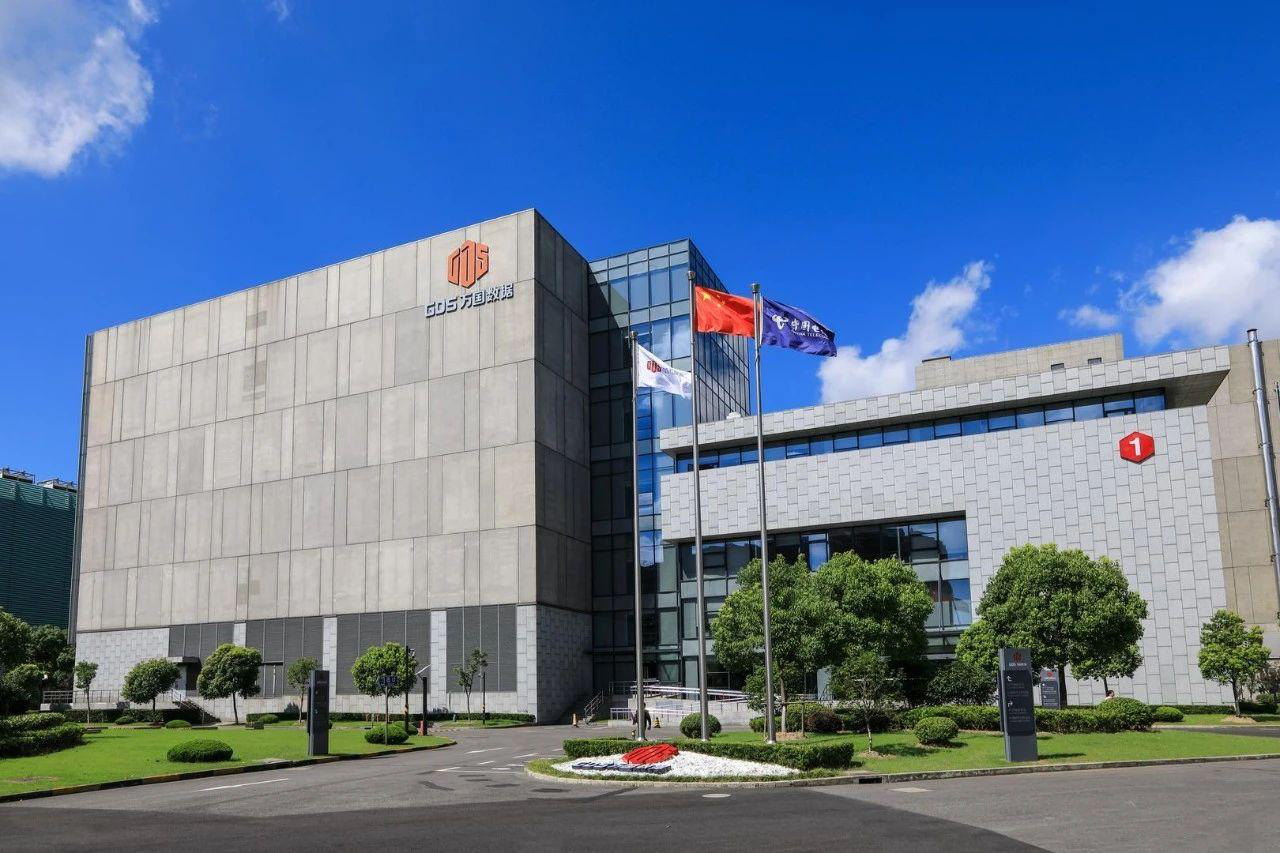 The "Software-defined Data Center" concept has a complete management model and support system. By defining and building different functional models, the system integrates experience and big data analytical results, and ensures that the data source is unique. This realizes data connection throughout the lifecycle from design and construction to handover, operation and service. It breaks the barriers between various steps, creates organic business integration, and ultimately achieves integration and qualitative change across the entire value chain and the entire lifecycle in every dimension. This makes it possible to really drive people, operations and business with software, to connect the entire industry chain, and to create an ecosystem for data centers to deliver better and more efficient services.
Through "Software-defined Data Center", GDS will be able to help customers enhance value in six ways:
● First, further increase the efficiency of various steps to realize ultimate agile delivery through lifecycle optimization and integration;
● Second, provide flexible customization and resilient iteration or scalability based on the needs of customers for configuration and iteration with respect to standards, compatibility, power supply and cooling, and so forth, in the stage of both construction and operation of data center;
● Third, realize further optimization of the total cost of ownership (TCO);
● Fourth, the team can support a four-fold increase in the number of projects at the same time, laying a foundation for catering the needs of more customers to build multiple data centers simultaneously in the future;
● Fifth, realize the unmanned, fully automated operation of data centers for 48 hours, with a system that can be automatically isolated or switched in case of "double faults";
● Finally, further increase the use of embedded AI technologies within data centers, to cover all these three scenarios: automatic control, fault prediction, and physical security.
GDS also demonstrated its next-generation Regional Operation Command Center (ROCC) platform at the summit through a video. The ROCC is a solid foundation for data center platform strategy of GDS. Based on years of rich operational service experience and powerful operational data-driven capabilities, it can realize real-time surveillance, dynamic scheduling, risk monitoring, and expert support. It can provide data centers with higher reliability and higher availability, allowing them to provide customers with more efficient, higher-quality, and comprehensive operational services.