Press Releases
GDS Kicks Off Overseas Expansion Plan, Breaking Ground on First Self-Built Hong Kong Data Center set for Mid-2022 Completion
On February 25, 2021, GDS held a commencement ceremony for HK1, its first self-developed Hong Kong-based data center, located in Kwai Chung. After coming into service, HK1 will serve as a stepping stone for both Chinese enterprises looking to go global, and foreign companies eyeing the Mainland China market. Scheduled to enter service by mid-2022, HK1 is designed to offer secure, reliable and high-quality data center services to financial institutions, Internet & cloud service providers, international telecom carriers and local enterprises.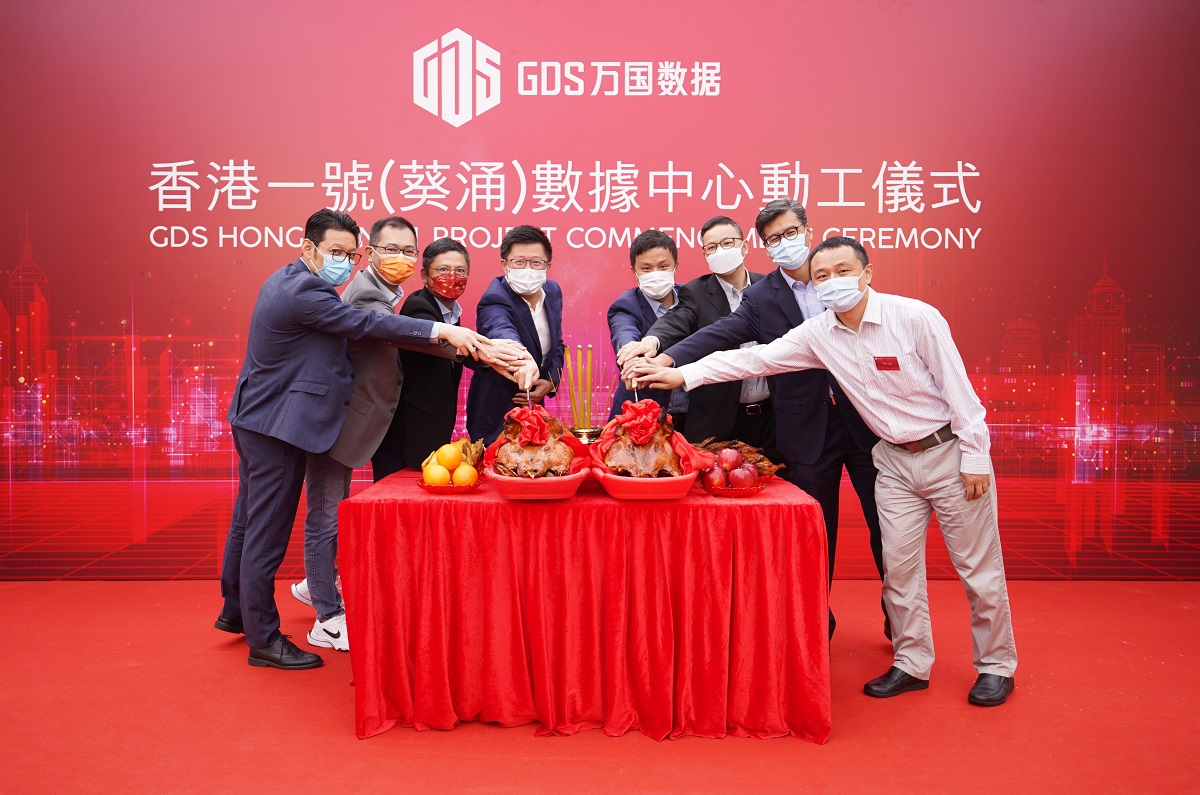 William Huang, Chairman and CEO of GDS (Fourth from Left) ; Cheng Jun, GDS Hong Kong General Manager (Fifth from Left)
HK1 is not only GDS's first self-developed data center outside of Mainland China, but also the first core multi-cloud, cloud-neutral and hybrid cloud exchange node of the Asia-Pacific region, and a central node for cross-border low-latency international network exchange and Internet data exchange.
Upon its completion, the 20-storey HK1 will feature a gross floor area of 22,931 sqm, including 11 storeys of data halls, providing customers with neutral, multi-cloud interconnection, hybrid cloud and cutting-edge low-latency network services.
Rendering of GDS HK1 Main Building
"As GDS's first self-built and self-operated data center in Hong Kong, HK1 marks our first step towards overseas expansion," said William Huang, Chairman and CEO of GDS. "Moving forward, we will continue to actively develop the Hong Kong market and begin to deliver on HK2, constructing a GDS data center cluster in Kwai Tsing. Over the next five years, we will accelerate our international expansion to support the global innovative development of Mainland China customers."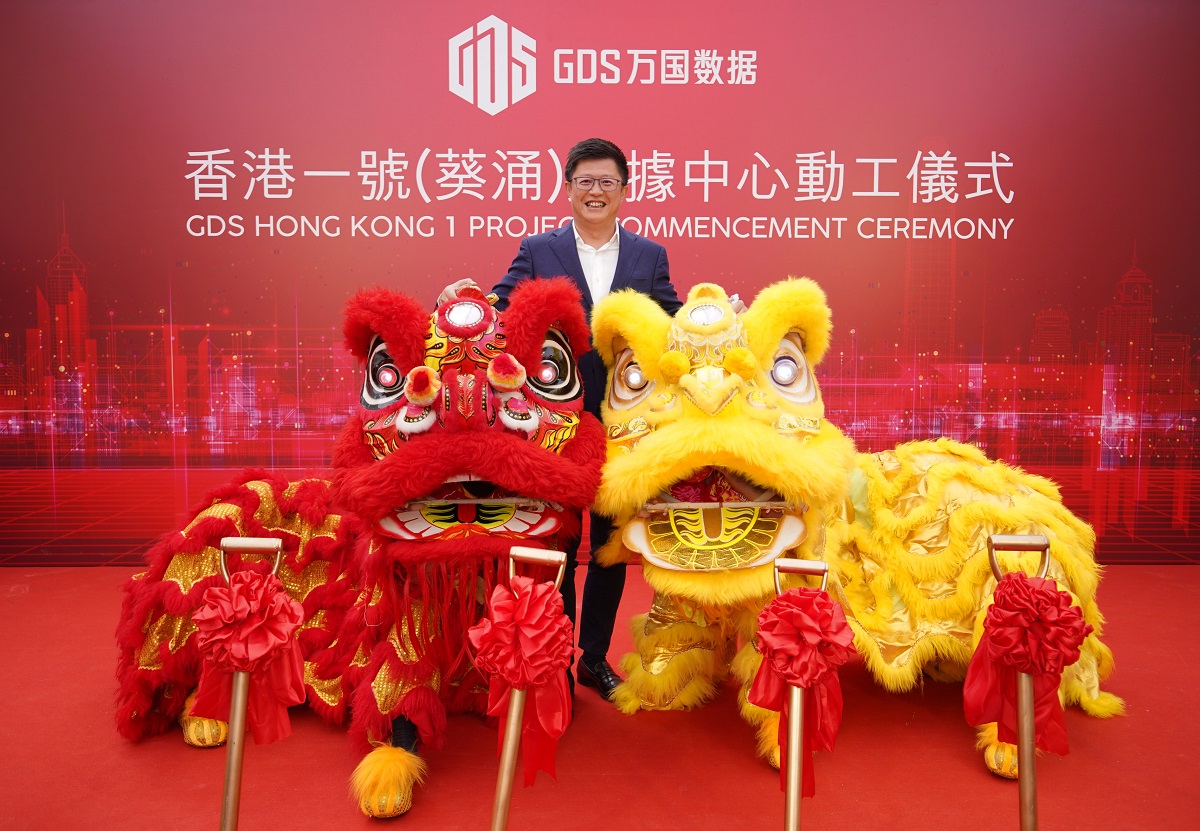 William Huang, Chairman and CEO of GDS
GDS is committed to leveraging its advantage in global data center platform to enable all customers to benefit from its convenient, high-quality service of "Single Point of Access for a Consistent Global Experience". As an important milestone in GDS's global deployment, the construction of HK1 is also highly significant to the Guangdong-Hong Kong-Macao Greater Bay Area development, Asia Pacific's digital economy transformation, global high-speed interconnectivity, and the Belt and Road Initiative.