Our Insights
GDS Pioneers Reinvention of Smart Data Centers
The impact of digital transformation and automation is disrupting the fundamentals of our lives from work to interpersonal communication. Smart technology has brought us into a new era of innovation. But has the Internet Data Center (IDC) industry embraced the new era?
At GDS, we have over 20 years of experience of building and operating data centres. Currently, we are operating 53 self-developed data centers in China and we have 17 data centers under construction. As the pace of business accelerates, GDS is exploring ways to bring new products and services to market at a quicker pace. To this end, companies require a modern data center that can provide the agility, security and scalability needed to power growth and innovation.
"The multi-scenario and extensive requirements for the operation and construction of data centers is getting more demanding and complex," says Senior Vice President Liang Chen. "Challenges such as lack of cycle transparency, cost inaccuracy, and ineffective management are driving us to new ways of standardization, automation, and smart system.
"We believe smart construction is the key way to advance of the IDC industry."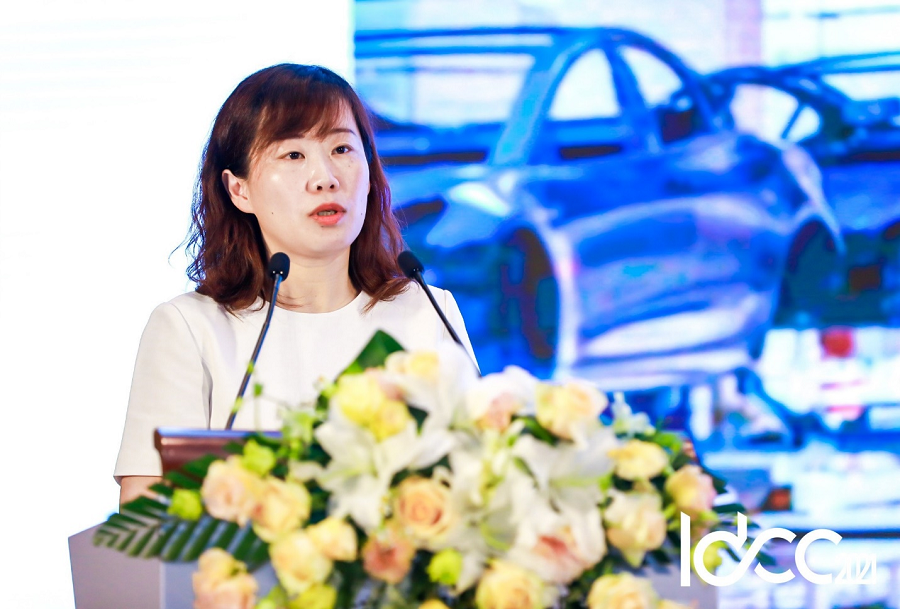 GDS Senior Vice President Liang Chen gave a talk on data center operation and construction.
GDS is a front-runner in the industry as it has modernised its infrastructure with our thought-provoking concepts and standards of 'Data Center Level of Automation' - we strongly believe that by fully integrating the design, construction, and operation cycle, we are empowered to advance 'smart' transformation made possible by data center automation. The modularization of automated cars has inspired the blueprint of how to conduct smart construction for data centers, which has accelerated the overall automation development.
The data center industry is now moving towards smart and automated transformation by simplifying the hardware and adapting prefabrication and productization in cabinets. By referencing the central control system of automated cars, the hardware of the data centers can also be digitalized and built on a smart management platform to deliver digital visualization, smart operation, and automated connection. GDS believes digital transformation serves as a solid foundation for a smart system with prefabrication as the first step.
What's next on the agenda?
At GDS, we categorise the smart construction of data centers across two frontiers:
(1) Middle and back office: smart manufacturing with digitalization efforts supporting the supply chain, which act as the carrier of digital services
(2) Front office: smart delivery, which guarantees delivery from building to smart manufacturing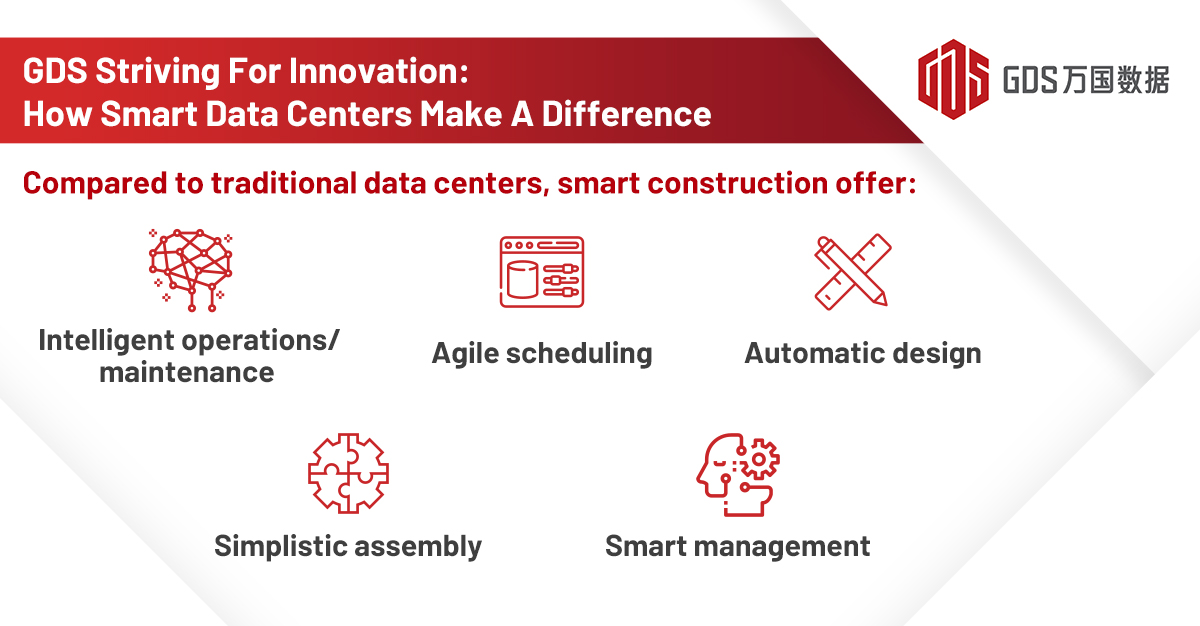 Moving forward, GDS will promote the further development of the smart system with more in-depth research on the automation of data centers and invest in the application of smart technology and software.