Press Releases
GDS Adopts Progressive Low-Carbon Approach and Presents Industry with a New Path to Carbon Neutrality
GDS attended the 16th China IDC Industry Annual Ceremony (IDCC2021) in Shanghai. Chen Jiangping, Senior Vice President of GDS, gave a speech at the conference entitled "Executing a Dual Carbon Development Strategy to Support Digital Cities Through Data Centers" in which he shared GDS low-carbon approaches and practical experience.
Pan Zhou, GDS carbon solutions expert, attended the "Data Center Carbon-Neutral Paths" session where he gave the keynote speech "The Green Source of Data Center Carbon-Neutrality". Notably, GDS was honored at the conference with the "Yangtze Delta New Infrastructure Construction Digital Transformation Cornerstone Award".
Driving greener data centers to lead carbon neutrality for the industry
Against the background of China's New Infrastructure Construction, data centers have become a key infrastructure underpinning the development of digital cities.
"The development of our data centers and first-tier cities are symbiotic and will both contribute to the city's energy system in the future. lt is a long-term effort to achieve carbon neutrality. We are constantly striving to better ourselves in order to achieve both peak emission and carbon neutrality." Chen Jiangping said.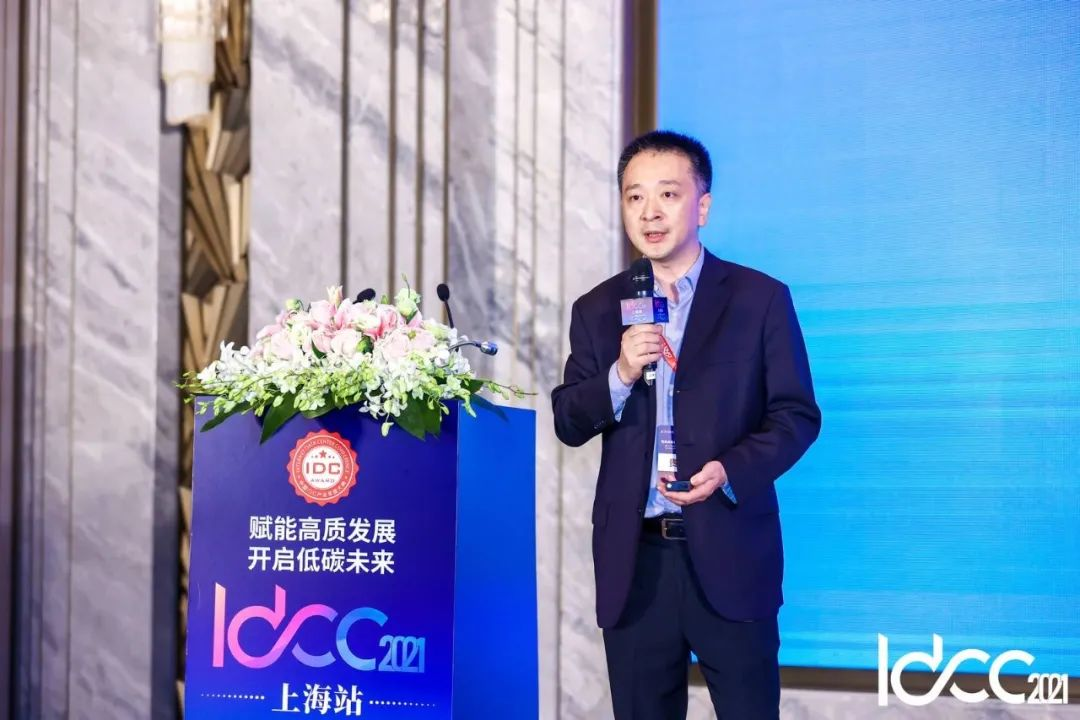 He added, "GDS has been constantly optimizing business resilience, TCO, agile delivery, and long-term efficient operations. At the same time, we are exploring the best path to synergizing data centers and urban development from three perspectives – reducing carbon emissions, accelerating carbon neutrality, and enhancing overall energy efficiency."
Exploring the best path to synergizing the development of data centers and low carbon cities
In energy efficiency optimization, GDS goal is to bring data center PUEs as close to 1 as possible. To this end, GDS leverages new technologies and strengthens operations to constantly improve energy efficiency. At present, the mean PUE of GDS data centers is 17% to 22% lower than industry average. GDS North China's best PUE has reached 1.22, while East China's reaching 1.25, and South China's reaching 1.29. In East China region, GDS is expected to consume 200 million kWh less electricity than the industry average this year, while emitting 160,000 tons less of carbon dioxide.
In carbon neutrality, GDS aims to cut CUE down to zero. GDS has adopted a multi-pronged approach that covers energy investment and renewable energy certificates. Having participated in renewable energy trading since 2019, GDS green power utilization rate (excl. city power supply) has risen from less than 10% in 2019 to over 20% in 2020, a rate that is expected to reach 30% by the end of this year.
In improving overall energy efficiency, GDS has been actively integrating energy collaboration and supports efficient utilization of urban energy.
A new data center carbon-neutral blueprint inspired by a "3 Sides 1 Chain" approach
At the "Data Center Carbon Neutral Paths" session, Pan Zhou shared GDS "3 Sides 1 Chain" approach, a part of its overall carbon-neutral system: optimizing the energy mix in energy supply side; improving energy efficiency in energy consumption side; actively executing carbon offset initiatives in energy offset side; while building a low carbon industry chain, thus providing the industry with a feasible path to carbon-reduction.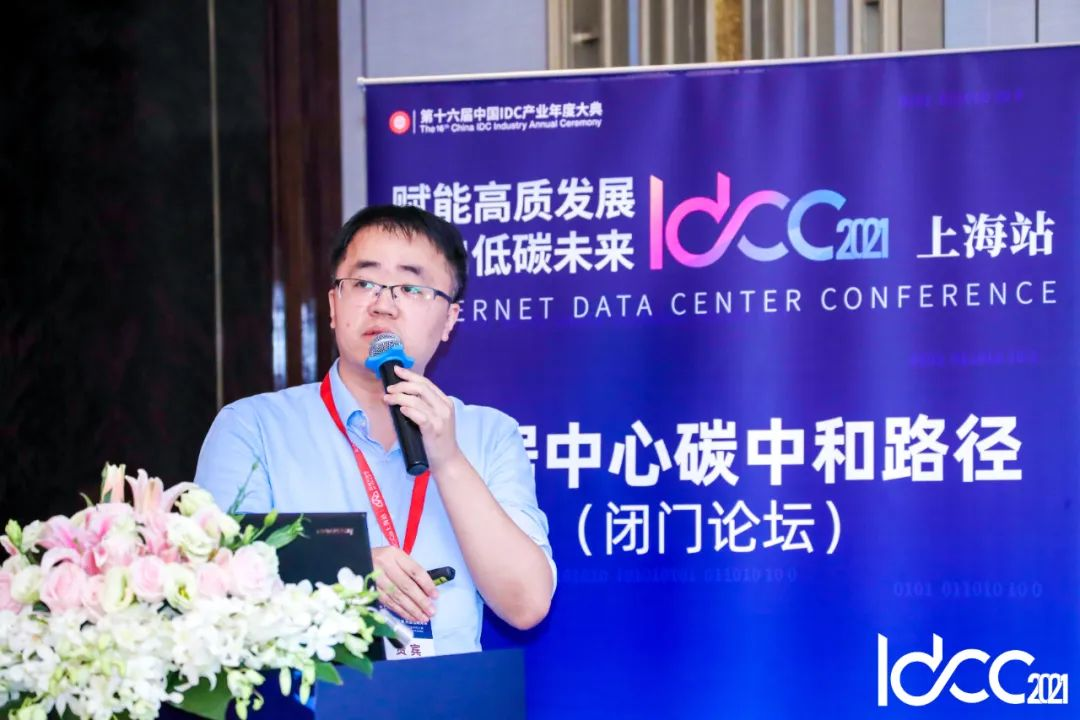 Going forward, GDS will continue to strengthen its low carbon development approach to provide strong support for the Yangtze Delta region's digital economy and the digital transformation of its customers.