Press Releases
GDS Named Top 10 Most Influential Third-Party Data Center Operator in China, With All Indicators Ranking First
The China Academy of Information and Communications Technology (CAICT) and the News and Communication Center of the Ministry of Industry and Information Technology (MIIT) recently released China Third-Party Data Center Operator Analysis Report (2022). The report recognizes GDS on the "Top 10 Most Influential Third-Party Data Center Operators in China" list, ranking the company first on a number of indexes.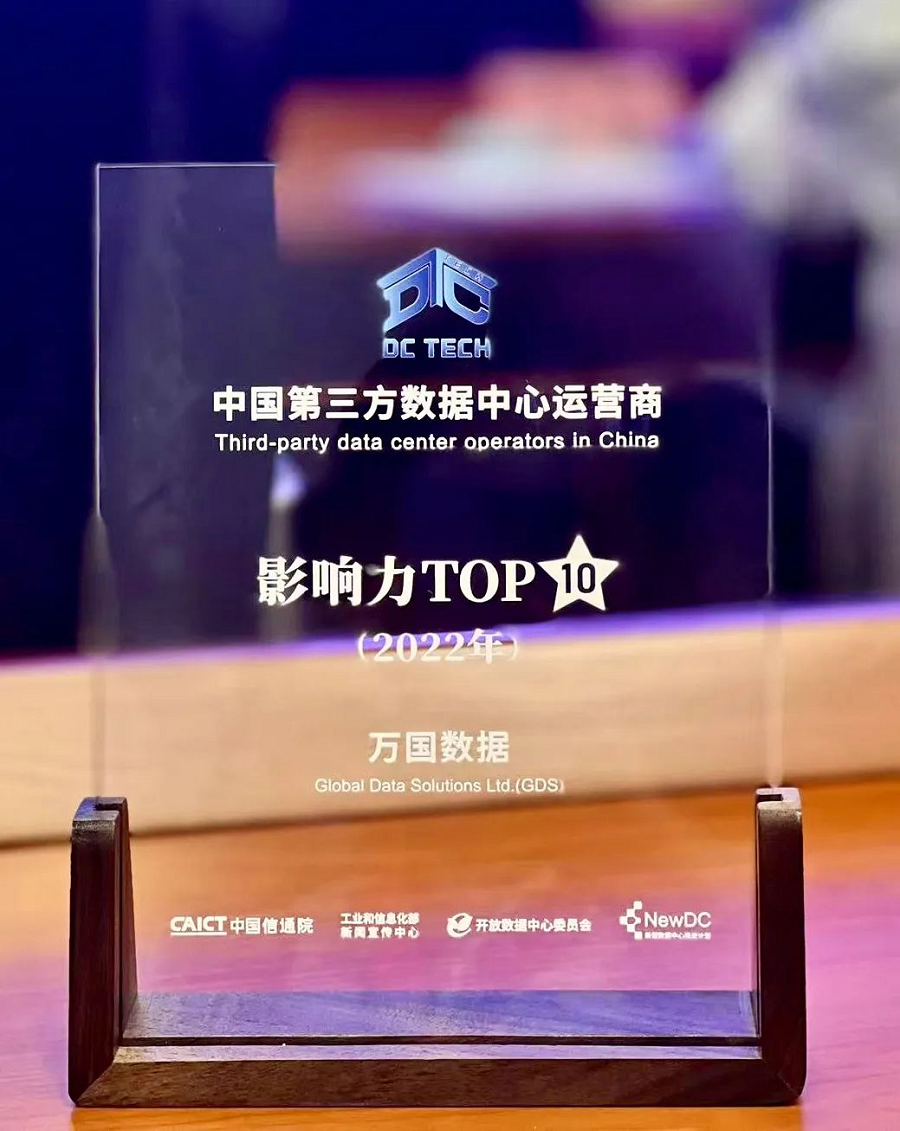 China's data center sector has benefitted from both national strategies such as "Eastern Data, Western Computing" and "New Infrastructure Construction" as well as rapid growth of Internet traffic. This gradually brings out the advantages of third-party data center operators including competitive edge in service professionalism, construction speed, product innovation, and customization capability.
The Report presents a detailed analysis of third-party data center operators' business advantages, challenges, and future trends. It then selects the top 10 third-party data center operators in China, assessing key indicators such as overall portfolio scale, business development capability, and financial performance. With a strong project pipeline, nationwide data center portfolio and rapid market expansion, GDS ranks No.1 in all three indicators.
As a leading developer and operator of high-performance data center in China, GDS has a 21-year track record of service delivery, successfully fulfilling the requirements of some of the largest and most demanding customers for outsourced data center services in China. The company is constantly innovating in a range of areas, including green and intelligent operation. As of Q4 2021, GDS has 96 self-developed data centers, with around 490,000 square-meters of total IT area in service, covering China's primary economic hubs. Over the years, GDS data centers have received recognitions including National Green Data Center, National Novel Data Center, ODCC Green Level AAAAA Rating, Carbon Emission Reduction AAAAA Rating, and Zero Carbon Data Center.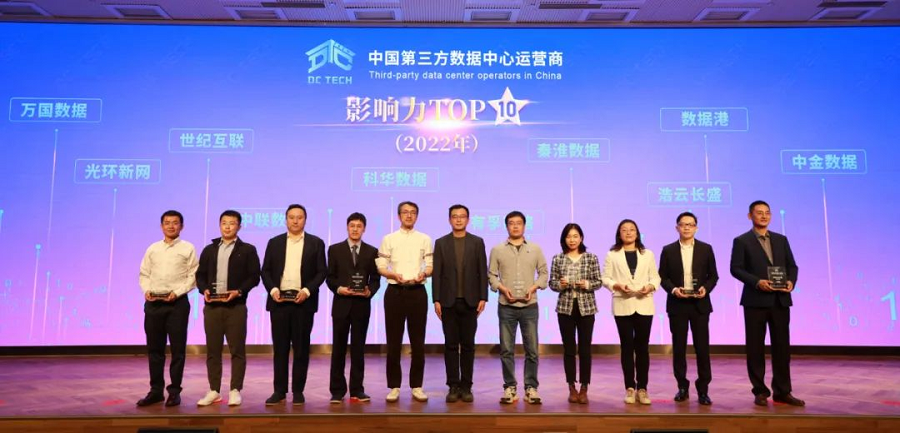 Yi Bin, Vice President at GDS, Accepts the Award on Behalf of GDS (Fifth from Right)
Going forward, GDS will continue to leverage its industry-leading role in green, low-carbon operations and technology innovation to better enable the sustainable development of all industries.